Absolute protection with zero negative impact on speed and performance
Bitdefender Antivirus for Mac provides absolute protection against new and unknown threats without slowing down your Mac.
It connects to Bitdefender's advanced Cloud-based technologies to instantly detect and block threats, regardless of where in the world they are born.
Absolute Protection. Designed for Mac.
Mac OS Malware Protection according to December 2016 Test
( On a scale of 0 to 100 and 100 being the highest score)
Intego Mac Internet Security X9
Kaspersky Internet Security
0%
10%
20%
30%
40%
50%
60%
70%
80%
90%
100%
Bitdefender once again scored 100%
in the area of Mac
anti-malware protection.
Andreas Marx, CEO AV-TEST
Multi-Layer
Ransomware Protection
Bitdefender Antivirus for Mac delivers multiple layers of protection against ransomware. With Bitdefender Antivirus for Mac, you can stop worrying about losing your data or money, and start enjoying life
NON-STOP PROTECTION
BITDEFENDER AUTOPILOT™
With Autopilot turned on, Bitdefender automatically and continuously monitors changes to your Mac's files and system and makes sure that nothing bad goes through.
Turn it on and forget you are even running a security solution.
You won't be bothered with annoying dialog windows. And because it has been designed to be easy on your Mac's resources, you won't feel any slowdowns.
New and Noteworthy
New - Safe files
Our newest feature called Safe Files is a layer of prevention against ransomware that tries to encrypt sensitive information on your computer. It acts like a vault where you can safely store your most valuable files.Once saved here, Bitdefender Antivirus for Mac will make sure nobody can write or modify these files except for official sources. At the same time, you will be able to add or remove trusted applications, thus keeping all important information out of the attackers' range.
In addition to Time Machine Protection, Safe Files brings yet another level of security against ransomware. We strongly advise you to use both these features at the same time in order to keep files unharmed and to be able to retrieve them at any time in their original form.
Time Machine Protection
It's About Time! If you use Time Machine to back up your files, you'll want Time Machine Protection to make sure you are safe from sophisticated ransomware attacks.
Ransomware, an extremely dangerous type of malware, acts by encrypting precious files like pictures, videos and other documents, thus rendering them unusable. With Time Machine, you can restore your files without having to pay ransom. Time Machine Protection makes sure you can rely on your backups by preventing access or tampering from unauthorized sources.
Management Console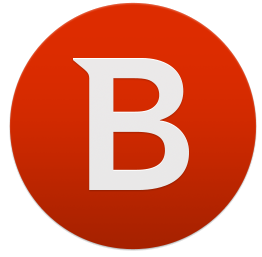 Just one account for all your security needs.
Log in or Sign Up to your unique Bitdefender Central account to easily install
and manage your security solution.

Download, install, and manage your security solution from one spot

Remotely perform scans and optimizations
New
Prevents ransomware attacks
---
With our newest feature – Safe Files – folders of extreme importance to you will be constantly monitored in order to prevent them from being modified by unauthorized apps. You can add extra folders here at any time to make sure nobody tampers with your valuable files.
---
Protects your backups
The newly added feature called Time Machine Protection provides improved security and prevents sophisticated malware from encrypting or destroying your backups. Rest assured your files remain yours!
---
Secures your online shopping experience
Online scams don't discriminate between operating systems. Bitdefender Antivirus for Mac has a special anti-phishing system that scans the webpages you browse and warns you when you come across fraudulent attempts.
---
Protects against Mac and PC malware
Bitdefender Antivirus for Mac detects and removes not only made-for-Mac malware, but also malicious content designed for Windows. This way you will never accidentally pass infected files on to your family, friends and colleagues who are Windows users.
Provides non-stop protection with
Bitdefender Autopilot™
---
Autopilot handles all your security needs so you don't need to bother with the nitty-gritty. Once switched on, it combines a series of innovative proprietary technologies to automatically detect and remove any threat, without any negative impact on your Mac's speed and performance. Turn it on and forget about it.
---
Ensures Ultra fast scanning
Bitdefender Antivirus for Mac offers fast scanning and ironclad protection against malware without slowing you down. Bitdefender is so fast and so discreet, you won't even know it's there, working to keep your Mac safe.
---
Delivers 24/7 Cloud-based guard duty
As new Internet threats appear all the time, we have designed Bitdefender to constantly update its malware library. Connected to incredibly powerful Cloud-based technologies working to detect and eliminate threats, it provides instant,worldwide protection. With all the heavy computing done in the Cloud, there's no drag on your resources, and your sensitive private data remain safely stored on your Mac.
Blocks and removes annoying adware
---
Frees your Mac from annoying adware. Even Macs can pick up intrusive adware programs from the Internet. The new Bitdefender Antivirus for Mac detects and eliminates adware, malicious hijacker programs, unwanted toolbars and other browser add-ons installed with or without your consent.
---
Scans your Mac with zero negative impact on performance
The new Bitdefender Antivirus for Mac has been designed to work in perfect tune with Mac OSX. It knows how to scan your files so you get the same ironclad protection against malware without any negative impact on your Mac's speed and performance
---
Offers a great user experience
With an intuitive, beautifully redesigned user interface the new Bitdefender Antivirus for Mac feels more at home than ever on Mac OS X. Now you can keep your antivirus running all the time, it won't stand in your way.
System Requirements
System Requirements:

You may install Bitdefender Antivirus for Mac only on Intel-based
Macintosh computers with OS X Mavericks (10.9.5), OS X Yosemite (10.10 or later), OS X El Capitan (10.11), macOS Sierra (10.12) installed.
Your Mac must also meet all of these additional requirements:

Minimum 1 GB of RAM Memory
Minimum 400 MB available hard disk space
An Internet connection is required to register and update
Bitdefender Antivirus for Mac.
TrafficLight is available for Safari, Firefox and Google Chrome