Bitdefender
GravityZone Advanced
Business Security
Comprehensive security for all types of infrastructures
BUY NOW
Adaptive security and most advanced machine learning techniques
Bitdefender GravityZone Advanced Business Security offers comprehensive protection for physical and virtual desktops and servers, plus mobile devices and security and antispam for Exchange mailboxes – all managed from a single console.
Make malware infections and system slowdowns a thing of the past with the #1 ranked solution for protection and performance in independent tests.
Guard against all threats and attack vectors with proven machine learning, behavioral analysis, advanced anti-exploit and continuous monitoring of running processes.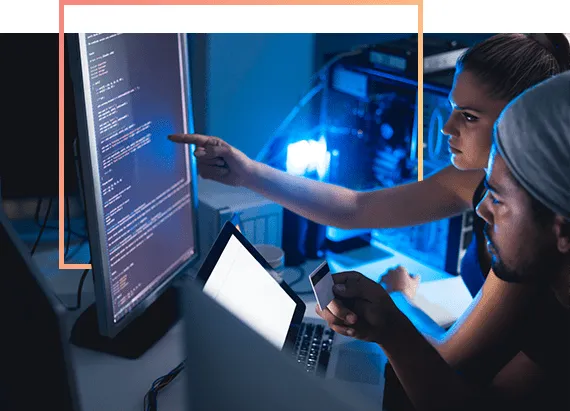 Best Protection, Best Performance
#1 ranked antimalware, anti-ransomware, anti-exploit and antispam technologies
Bitdefender uses constant innovation to catch everything from everyday malware to advanced attacks and ransomware waves that other solutions miss, while having the smallest possible impact on system performance. The only solution to have won all VBSpam awards to date, Bitdefender also consistently scores top spam detection rates.

Streamlined Deployment And Security Management
GravityZone Advanced Business Security provides comprehensive protection and management. This helps modern IT environments address all attack vectors while eliminating the overhead of managing multiple solutions. Organizations can use the cloud-hosted management console, or deploy the console locally. Based on hardened Linux machines wrapped in virtual appliances, the Bitdefender on-premise console is configured and ready to use in under 30 minutes. Bitdefender automatically detects and removes the previous AV solution upon install.

Smart Scanning & Minimized Resource Consumption
Bitdefender allows you to run up to 30% more virtual machines than traditional solutions by optimizing and centralizing scan tasks. Unlike solutions that rely on the VMware vShield driver, Bitdefender covers any virtual environment and provides load balancing capabilities, as well as memory and process scanning.
#1 Ranked Business Security Technologies
GravityZone Advanced Business Security received numerous awards from industry and independent testers. See here all awards.
One Console For Everything
Benefit from easy centralized management, easy deployment and enforcement of security policies to any type and number of endpoints in any location.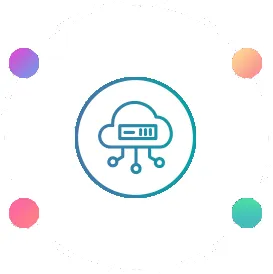 Multiple Layers Of Security For Endpoints
Antivirus and antimalware with behavioral monitoring, zero-day threat protection, application control, firewall, device control and content control with anti-phishing and anti-spam for Exchange mail servers.
Universal Coverage In One Product
All endpoints are protected, - physical, virtual and cloud - no matter the form factor, workstation, server, embedded, mobile, or the OS, Windows, Linux, Mac. You are covered!
Bitdefender's advanced endpoint technology is integrated into suites designed with you in mind.
GravityZone Suite

Advanced Business Security

Fully Automated, no touch security for any enterprise

Elite Security

For security-centric enterprises
looking to automate protection while
analyzing critical threats

Ultra Security

The ultimate in advanced protection,
detection and response, designed to
address the entire threat lifecycle

Integrated Endpoint Detection and Response
Root Cause Analysis
(with 90 day historical support)
Remote Response Action
(remote shell and quarantine)
MITRE Technique Tagging
Suspicious Activity Alerting
Cloud-based Sandbox
Threat Analysis
HyperDetect User-Tunable
Machine Learning
On device machine learning based
on 80,000 malware features
Active Exploit Memory Protection
Malicious Process Behavior
Blocking
Management Console
Cloud or On permise
Cloud or On premise
Cloud
Over 30 protection layers included in all suites: Advanced Threat Cleanup, Centralized Protection for Virtual Environments, Device Control, Web Threat Protection, Firewall, Exchange Malware Protection, Application Whitelisting (on premise only), Application Blacklisting, Mobile Device Management (on premise only).
Additional options:
Full disc encryption
Patch management
Managed Endpoint Detection and Response
Hypervisor security
Bitdefender layered next generation endpoint protection platform
Uses adaptive-layered architecture that includes endpoint controls, prevention, detection, remediation and visibility.










ON & POST-EXECUTION DETECTION


















BEST PERFORMANCE 2017.
BEST PROTECTION 2017.
The combination of "Best Performance" and "Best Protection" is unique to Bitdefender, who scored best in these categories in all six tests performed by prestigious AV-Test throughout 2017.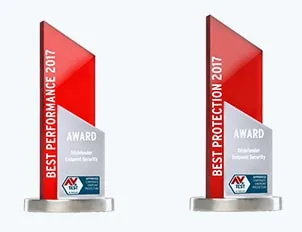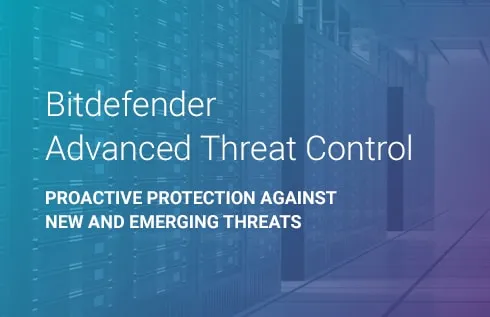 GRAVITYZONE ADVANCED BUSINESS SECURITY DATASHEET
An all-in-one security solution that includes protection and unified security management for workstations, servers, email, and mobile devices.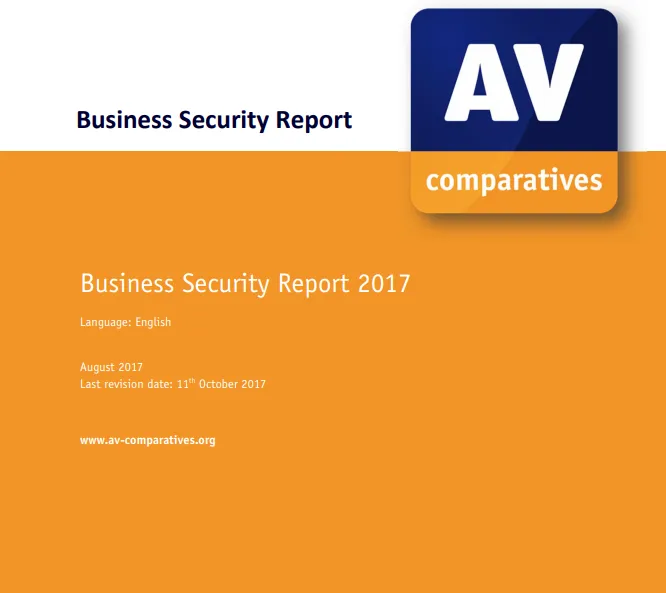 AV-COMPARATIVES APPROVED BUSINESS PRODUCT AWARD 2017
As part of the certification of business security products, AV Comparatives ran a Real-World Protection Test using its own Real-World Testing Framework. To get the Approved Business Product Award, the reviewed business products had to achieve at least a 90% protection rate, with no false positives on business-related software. Bitdefender GravityZone Advanced Business Security obtained once again a very high overall standard together with the Approved Business Product award.
Specs & FAQ's
SPECIFICATIONS / SYSTEM REQUIREMENTS
GravityZone Advanced Business Security is available both with a cloud and with an on-premise deployment. It protects workstations, servers, email, and mobile devices (physical or virtual machines). Servers should account for less than 35% of all units.
The number of protected mailboxes can be up to 150% of the number of endpoints included in the license.
SUPPORTED OPERATING SYSTEMS:
Windows Desktop Windows 10 October 2018 Update (version 1809) Windows 10 April 2018 Update (version 1803), Windows 10 Fall Creators Update (version 1709), Windows 10 Creators Update (version 1703), Windows 10 Anniversary Update (version 1607), Windows 10 November Update (version 1511), Windows 10 (RTM, version 1507), Windows 8.1, Windows 8, Windows 7
macOS
macOS Mojave (10.14), macOS High Sierra (10.13.x), macOS Sierra (10.12.x), OS X El Capitan (10.11.x), OS X Yosemite (10.10.5), OS X Mavericks (10.9.5)
Windows Tablet and Embedded
Windows Embedded 8.1 Industry, Windows Embedded 8 Standard, Windows Embedded Standard 7, Windows Embedded Compact 7, Windows Embedded POSReady 7, Windows Embedded Enterprise 7
Windows Server
Windows Server 2019, Windows Server 2016, Windows Server 2016 Core, Windows Server 2012 R2, Windows Server 2012, Windows Small Business Server (SBS) 2011, Windows Server 2008 R2
Linux
Ubuntu 14.04 LTS or higher, Red Hat Enterprise Linux / CentOS 6.0 or higher, SUSE Linux Enterprise Server 11 SP4 or higher, OpenSUSE Leap 42.x, Fedora 25 or higher, Debian 8.0 or higher, Oracle Linux 6.3 or higher, Amazon Linux AMI 2016.09 or higher
Note: Specific kernel versions are supported. For details, please refer to the product documentation.
Mobile platforms (on-premise console only)
Android smartphones and tablets
Apple iPhones and iPad tablets
HARDWARE REQUIREMENTS:
Minimum : 2.4 GHz single-core CPU Recommended: 1.86 GHz or faster Intel Xeon multi-core CPU
Memory: Minimum free RAM: 512 MB Recommended free RAM: 1 GB HDD space: 1.5 GB of free hard-disk space
SUPPORTED MAIL SERVERS
Exchange Server 2016, 2013, 2010
Physical and virtual servers
Roles: Edge, Hub and Mailbox
Protocols: SMTP, MAPI, Exchange ActiveSync
INSTALLATION STEPS:
CLOUD CONSOLE INSTALLATION
1. Log in to gravityzone.bitdefender.com with the credentials you received by email.
2. Start installing Bitdefender protection on your computers using the download link, or mass deployment options. 3.Monitor or change protection settings efficiently using the remote web console. Download the Installation Guide for detailed installation instructions.
ON-PREMISE CONSOLE INSTALLATION
1. Download the virtual appliance that corresponds to your environment. The download link will be provided by your reseller or delivered to you by mail after signing up for the free 30 -day trial.
2. Load the virtual appliance into the hypervisor and proceed through the configuration steps.
3. Access the console address in your browser and start to deploy endpoints.
4. Monitor or change protection settings efficiently using the remote web console. Download the Installation Guide for detailed installation instructions.
WHAT DO I NEED TO START A TRIAL OF THIS SOLUTION?
You can start a 30-day free trial of this solution right here, on this page. You only need to fill in some contact information.
HOW CAN I GET A LICENSE FOR GRAVITYZONE ADVANCED BUSINESS SECURITY?
You can buy online a solution for up to 50 sets. You also have the option to contact a Bitdefender Partner.
If you don't have a Partner yet, find here the closest Partners in your region. Your Partner will provide the license key that will allow you to deploy the security solution across your infrastructure.
CAN I CHOOSE TO PROTECT ONLY A PART OF THE MAILBOXES AND LEAVE THE REST UNPROTECTED?
Security for Exchange does not support protecting only a part of the mailboxes and excluding specific mailboxes from licensing. Security for Exchange is designed to protect the Exchange organization to which the protected Exchange Server belongs.
This means it protects all active mailboxes, including user/room/equipment/shared mailboxes.
For security reasons, it is recommended to protect all mailboxes. Otherwise, malware can enter your infrastructure using the unprotected mailboxes and then spread in the entire organization.
HOW CAN I GET HELP AROUND INSTALLATION?
Your Bitdefender Partner together with Bitdefender experts can help you install and configure your Bitdefender solution for the optimal protection and performance your business applications need. The SMB Start service offers customers the benefit of expert guidance throughout the beginning of the implementation, ensuring a smooth and trouble-free start.
ARE THERE ADDITIONAL FEATURES THAT I CAN ADD TO GRAVITYZONE ADVANCED BUSINESS SECURITY?
To any Bitdefender endpoint solution, you can add more protection layers to increase the protection areas. You can add Patch Management to keep your Windows OS and Applications up to date or Full Disk Encryption, to protect data residing on your endpoints or HVI, to uncover memory violations that endpoint security tools and to stop the advanced attacks at the kernel level.
If you want to enjoy Bitdefender GravityZone Advanced Business Security take a quick start here: